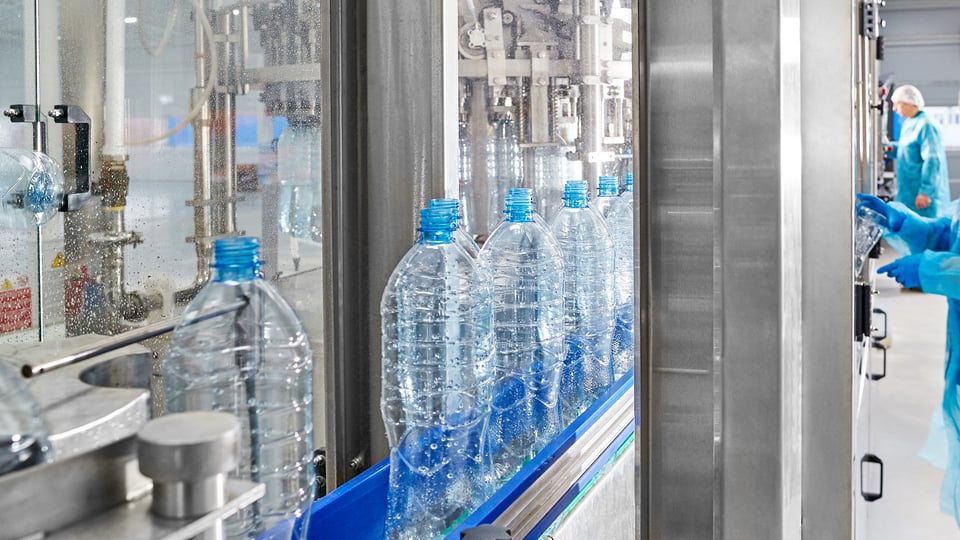 In today's highly competitive marketplace, manufacturers are always looking for ways to make their production runs more cost-efficient. For plastics and blow molding suppliers, implementing a manufacturing execution system (MES) provides numerous benefits, such as access to real-time data, maximizing asset performance, automation of manual processes, and more consistent adherence to best practices.
An MES functions as a manufacturing operations management system, monitoring, controlling, and documenting the transformation of raw materials into finished plastics products. It captures shop-floor execution data in real time and makes it available to applications and executives, helping them understand what is happening as it happens. With such insights, manufacturing processes such as extrusion blow molding can be fine-tuned, if needed, to avoid the unwelcome surprises that legacy production reports often deliver.
Easy Deployment
An MES often requires little or no programming or technical expertise. In fact, it usually can be deployed quickly, easily, and right out of the box. The system then starts extracting operational data directly from all types of machines. Access to the data is simple and done through a web browser and intuitive, easy-to-follow reports.
As the vendor releases updates, they're instantly accessible. This is a welcome improvement over legacy systems that required customers to install and test updates after receiving them from their vendor.
Real-Time Data
The availability of real-time data has a transformative impact on manufacturing plants. Historically, plastics and blow molding manufacturers operated in reactive mode. They received reports about a wide range of issues, like a 3-D printer encountering a warping problem, after a production run was finished. They then would have to address the issue after the fact, raising expenses and missing market opportunities in the meantime.
If an MES detects a slowdown, stoppage, or other anomaly, it sends a text or an email to select factory personnel. If they do not respond in a set time, similar messages are sent to other coworkers. This empowers the company to speed up troubleshooting and problem resolution. An ME gives suppliers the visibility needed to get in front of and alleviate a wide range of potential problems, minimizing or entirely preventing damage.
Enhanced OEE
Historical data is richer with an MES, giving plastics and blow molding suppliers more insight into their plants' overall equipment effectiveness (OEE). Employees can examine data points like downtime, reject codes, voltage, cycle times and counts, part counts, and job completions. They can evaluate the performance of individual devices, plants, or time periods like shifts, days, or weeks. As a result, managers can more clearly visualize performance at both the micro and the macro levels and make changes that positively impact the company and its manufacturing processes.
More Consistent Manufacturing Processes
Consistency is key in manufacturing. Because an MES provides executives with a clearer picture of workflow, they are better able to recognize what is functioning well. The next step is implementing those practices throughout the organization. For instance, managers may notice that the first changeover takes less time than the second. The staff involved in both processes can then brainstorm, share their insights, and develop tips, such as preparing materials in advance of a production run to increase efficiency and maximize productivity.
Improved Documentation
Manufacturing has traditionally relied on manual tools like production logs to document performance issues such as temperature fluctuations in plastic injection molding machines. Often, inputs are entered erratically or changes not properly noted because supervisors and machine operators have many tasks that demand their attention. As a result, plastic products may be created out of specification, lowering product quality. The poor documentation also exacerbates troubleshooting because no one may understand how the system is configured.
With an MES, data is automatically created and stored in a central database. Employees can then recognize process trends and problems and solve challenges with data-driven decisions. Furthermore, operator errors are immediately registered by real-time monitoring, reducing the number of rejects and helping you deliver more high-quality products. Less material waste makes the system more eco-friendly, and downtime is reduced as managers recognize and rectify workflow fluctuations faster.
Plastics and blow molding suppliers are under intense pressure to streamline operations. An MES enables them to replace inefficient, reactive legacy processes with modern digital alternatives, improving workflow and strengthening their business. To learn more about SYSCON PlantStar check out our website here.