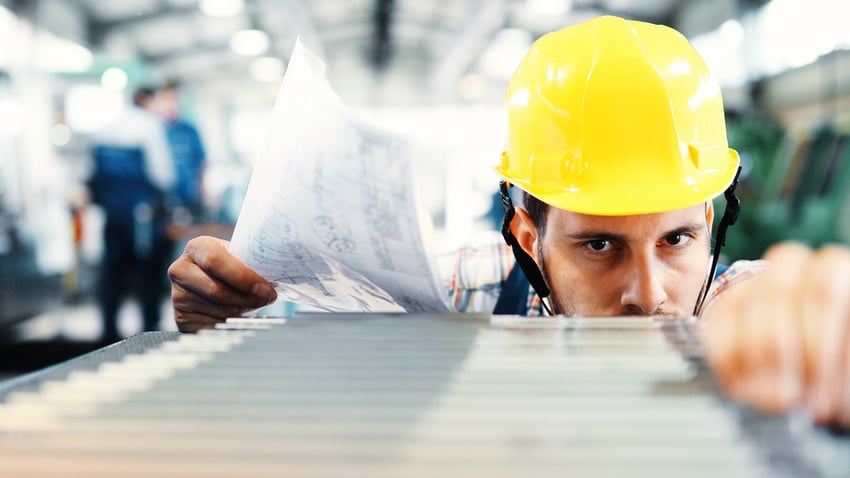 "Quality is everyone's responsibility," claimed the renowned engineer, professor, and management consultant W. Edwards Deming.
Manufacturers and customers both desire high-quality products. The former because it boosts profitability, reduces the need to replace poor quality wares on the assembly line or at the client site, and enhances customer satisfaction. The latter because customers expect the device or product to function as advertised. Traditionally, suppliers struggled to create high-quality goods because they lacked insight into what was occurring on their plant floor and supply chain. With a Manufacturing Execution System (MES), manufacturers gain that visibility and improve quality standards, better serving themselves as well as their customers.
Merriman Webster defines quality as "high grade; superiority; excellence". The manufacturing industry formalizes its programs by putting Quality Management Systems and procedures in place. Creating high-quality products is a complex challenge, so the term has nuances.
The Differences Between Quality Assurance and Quality Control
Quality Assurance (QA) focuses on the manufacturing processes followed on the shop floor that produce the output. Companies create a framework and institute business processes designed to ensure that their wares work as designed and few defects are created.
QA represents principles, methods, protocols, and procedures established by a manufacturing entity to ensure that their products consistently comply with organizational standards, meet government or industry regulations, and adhere to partner and customer expectations. QA helps to safeguard the quality of all raw materials, components, assemblies, and finished products and to prevent any issues from arising as a result of faulty elements. QA aims to prevent deficiencies from occurring, but companies are imperfect, shortcomings arise, and defective devices are created and shipped.
Quality Control (QC) are metrics that outline how well the firm comes to meeting its quality objectives. The process involves the inspection of products and various checks on steps in the manufacturing process from the supply chain to the factory floor to delivery. At various points, they determine if the work flows smoothly and passes certain quality requirements, ideally before being packaged and shipped out to customers. QC attempts to catch deficiencies during the production process, but it also tracks items that do not perform as expected after they have arrived at their destination.
The Need to Define Quality Performance Goals
To understand quality issues and how well manufacturing operations perform, a supplier must clearly define Key Performance Indicators (KPIs). Setting quality goals provides concrete thresholds so the company can improve. SMART, an acronym that stands for Smart, Measurable, Achievable, Realistic, and Timely, establishes clear, realistic criteria. With them, a company focuses its quality efforts more clearly and increases the chances of achieving its objectives.
QC becomes a little tricky because manufacturing plants typically only catch defects after the fact, even though as noted, employees routinely monitor product design and factory floor production for issues, and they try to be proactive in identifying, fixing, and preventing problems.
A lack of current information prevents them from addressing problems in a timely manner. Consequently, a small defect continues, or in some cases became more pronounced as the manufacturing line whirls, producing more and more tainted goods. The later in the process a quality problem is found, the more costly it becomes. For instance, Takata Corp. supplies automobile airbag inflators, found a defect in 69 million products, and paid $24 billion for the mistake.
How an MES Solution Improves Quality
Recently, machinery has become smarter, so suppliers have more real-time performance information available. An MES system plays a central role in this transformation because it collects a wide variety of data. For example, PlantStar tracks Cycle Time, Shot Size, Injection Pressure, Hold Pressure, Hold Time, Cushion, and Position. Production process data including Machine and Tool Cycles, Good and Bad Part Counts, Up Time and Down Time, and Reject, Assist and Downtime Events.
With that information, manufacturers gain the insights needed to address quality problems faster and more effectively. They are far less likely to face product recalls or place customers at risk from poorly made products. Quality is essential to meeting customer demands and maintaining a successful business and implementing an MES system is a critical step in attaining that goal. MES systems play a vital role in improving quality by collecting data from the production process. This data provides manufacturers with the ability to address problems quickly and efficiently.
MES systems offer many benefits that improve quality, such as the ability to catch problems early, increase yields, reduce liability risks, and enhance safety. By implementing an MES system, businesses can improve their overall quality and succeed in today's competitive market. They also:
Catch problems earlier in the manufacturing cycle

Improve yields because batches are less likely to be tainted

Enhance safety

Increase customer loyalty by meeting their expectations

Gain repeat business because they expect your other products will also perform as advertised

Reduce liability risks

Improve chances of adding new customers from referrals

Contribute to the overall positive branding of your product

Maintain or improve your position in the market
Creating high-quality products has been challenging and becomes harder with today's increasing complexity of large-scale, global production operations. A lack of real-time production has been a significant barrier to enhancing quality, but the emergence of MES solutions provides that needed visibility. With it, manufacturers improve quality and realize the many benefits that it creates for the business. In the end, that is what customers demand and rightly deserve.