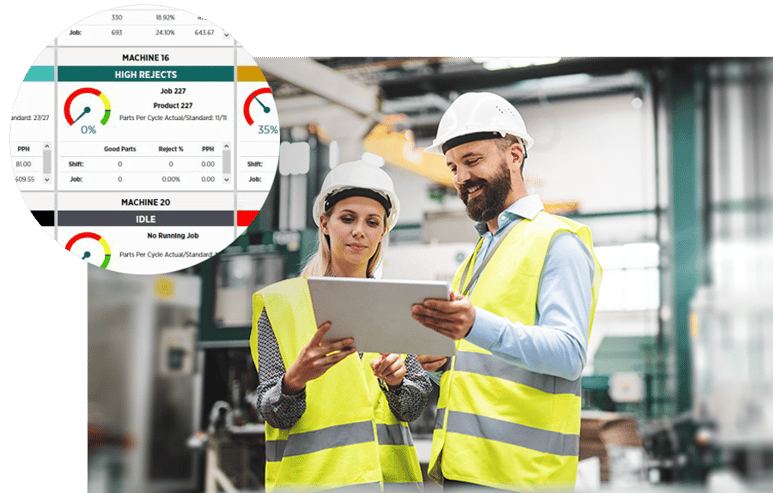 If you have been in the manufacturing industry for any amount of time, you're no doubt aware of what lights-out manufacturing is and if you have been following our latest series on lights out production, you are fully aware of what the benefits of incorporating a light's out approach could mean to your business.
Ever since the first Industrial Revolution, a fully self-sustaining, automated facility has been the dream of manufacturers. Creating a facility that ran like a machine and required little to no human intervention has been the ultimate goal of engineers for decades now. Unfortunately, decreasing labor costs and maximizing efficiency through automation, while terrific in theory, in practice, has proven to be cost prohibitive and beyond the potentiality of technology for most businesses… or so it may seem.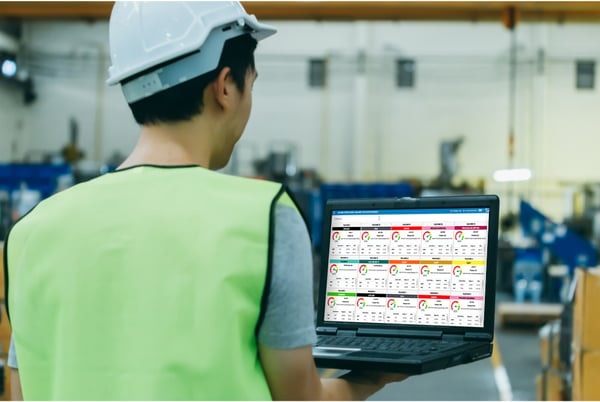 In reality, PlantStar has been helping manufacturers achieve various levels of automation since 1976!
Well before computers were commonplace, PlantStar was connecting processing units to machines on shop floors. Years before cell phones were glued to our hands, PlantStar was helping manufacturers manage their machine data. In fact, decades before the introduction of the iPhone, PlantStar was helping businesses automate their production.
We saw in our last post, Lights-Out Manufacturing Challenges, some of the most common hurdles manufacturers face when trying to implement automation into their business and we also discussed some of the ways PlantStar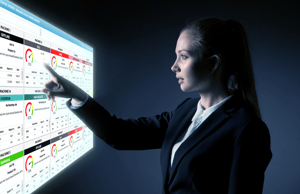 has been able to tear down these hurdles and make lights-out production achievable. From remote monitoring solutions that allow users to have access to their real-time machine data from anywhere in the to drag and drop job scheduling that eliminates costly down-time, reviewing your highest defects and specific causes to all your machine downtime reasons, PlantStar has the solution to your automation needs. The benefits don't just stop with automation though. In fact, PlantStar MES is the solution to nearly all your manufacturing woes and worries. Take a look at our article on 5 benefits of a Manufacturing Execution System (MES) for a quick refresher on just some of the ways PlantStar MES can greatly help and improve your production system.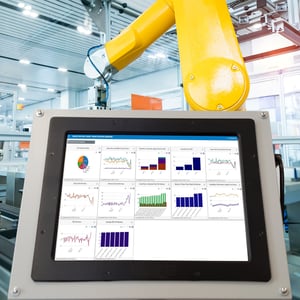 Here is a great checklist to see some of the great benefits of PlantStar 4.0.
Unlimited Users

Customize your reports- create your own charts/reporting that are updated in real-time. Immediately share these reports with any select users when you define permission levels.

Drag and drop Job Scheduling

Defect Collection

Email and Text Alerts

ERP integration

Material tracking and Material Usage

Tool Tracking

All user events are tracked through PlantStar that allows for helpful operating tracking

Customize your Dashboards for real-time data that you can view from any device

Retain 40 days' worth of data if there is a power loss

Unlimited Process Variables per Job

Unlimited Process Profiles

Can store any number of profile data points. PlantStar stores all process variable data

View Process Variables as classic Process Variables, Profiles, or X-bar R on the fly without having to set up new Process Variables
Whether you are just looking to trim some unnecessary costs and inefficiencies or if you're looking to expand your operation and bring your company to new heights, PlantStar has the expertise and solutions to make those goals a reality. PlantStar customers come in all shapes and sizes. From a single factory or many plants all over the globe, PlantStar can help you reduce costs and drive your profits by achieving lights out manufacturing.
Give us a call so that we can discuss you and your company's unique situation and goals and allow us to be your guide on your path to becoming a global leader in your industry!