What is lights-out?
Lights-out manufacturing or what is what is sometimes referred to as dark factory, is the concept of having a fully automated factory where the need for human intervention has been eliminated or greatly reduced, resulting in numerous cost saving and risk-reducing benefits. The term "dark" comes from the idea that in a fully automated factory, there is no longer a need to keep the lights on as the production machines or robots are perfectly content with working in the dark. While this may sound like science fiction to some, in truth, many factories across the globe are already capable of lights out production to varying degrees.
Looking Towards the Future
The idea of lights-out production isn't a new or revolutionary concept, but it is one that many manufacturers have had to grapple with or at least take a closer look at in recent months. As such, over the next couple of weeks we are going to look more deeply into this modern approach to manufacturing. We will discuss what lights-out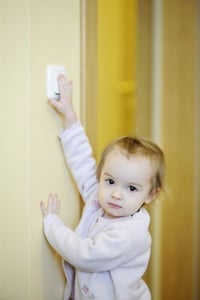 manufacturing is and what it is not and then look at the different benefits and challenges of incorporating a lights-out approach in your manufacturing company. Finally, we will look at the different ways some companies are already embracing a lights-out approach in order to help you assess your current and future needs and give you some ideas to begin thinking about should you decide to begin planning for light-out in your company.
In the meantime, if you are eager to learn how PlantStar MES can help you and your company begin incorporating a lights-out approach, saving you time and money with our integrated hardware and software MES solutions, click the link below and one of our knowledgeable MES specialists will reach out to you and help guide you in the right direction.
For those of you still on the fence on whether or not you're ready to take your manufacturing to the next level or those that just want to learn more about the exciting world of lights-out manufacturing, be sure that you are subscribed to our blog, so that you are notified when (Part 2) of our lights-out series is posted. In the meantime, be sure to check out PlantStar's latest YouTube video below, 5 benefits of a Manufacturing Execution System (MES). See you soon!