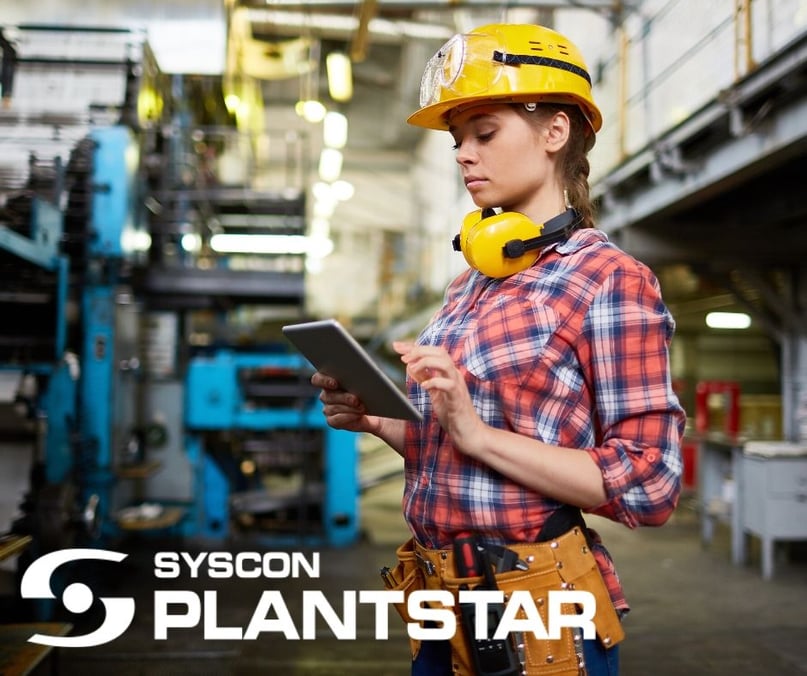 Today's global economy is more complex than ever and in order to remain competitive, manufacturers must be able to recognize and adapt to a growing number of obstacles and challenges on a regular basis. Constantly working to reduce costs and improve efficiency, all the while, having to meet increasing customer demands is par for the course. As such, having a strong and reliable Manufacturing Execution Systemin place is essential.
If you have been in the industry for any amount of time or if you have been following our blog, you are no doubt, fully aware of the plethora of benefits received from having an MES, but in case you would like a quick overview of some of them, you can find some here, 5 benefits of a Manufacturing Execution System (MES).
SYSCON PlantStar is the leading authority on Manufacturing Execution Systems. By focusing on helping manufacturers increase efficiency and maximize profits since 1976, PlantStar knows what your company needs to reach its full potential. We are currently experiencing the fourth industrial revolution and while its impact is still unfolding, one thing is clear; a manufacturers ability to survive and thrive will be determined by their ability to embrace change and pivot their operations as needed
In order to do this effectively, manufacturers must rely on data from their operations, and not just any data, the right data. PlantStar makes this easy. By connecting people, processes, machines and materials, PlantStar 4.0 gathers the data needed in real-time and makes this data accessible in an easy to read, graphical user interface. This empowers users to make better, faster decisions, and gives manufacturers the competitive advantage they need.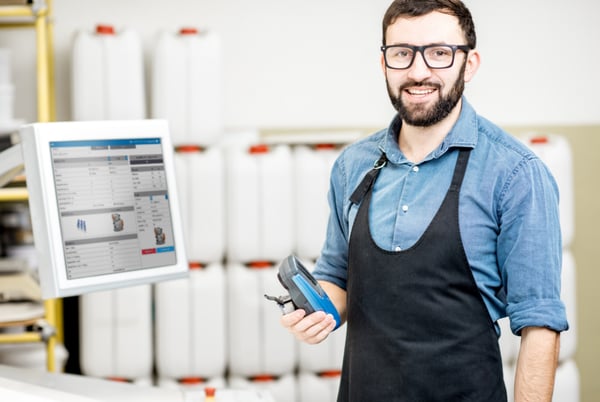 It all starts with PlantStar's Application Processing Unit or APU. PlantStar's APU holds all of the MES configuration files, data files, system software and master databases. It allows for system administrators to input the configurations that will later be used by the system and its users. Next, the APU is connected to each of the Data Collection Modules or DCMs. The DCM is an industrial-strength device used to collect production and process information from the manufacturing machine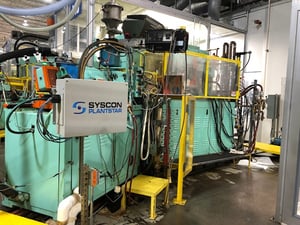 or machines and then transmits that data in real-time to the APU. Each DCM can be connected to up to 16 machines through a variety of connection types, depending on the machine. This allows customers to reduce hardware costs significantly when utilizing PlantStar's MES. The DCMs provide shop floor redundancy in case there is ever a power outage or network failure. Even with no available power or network connection, the DCM can retain up to 40 days worth of data that will be immediately uploaded to the APU once network connectivity is restored.
The DCMs are accessed either in-house or remotely, through an Internet Browser, using a Human-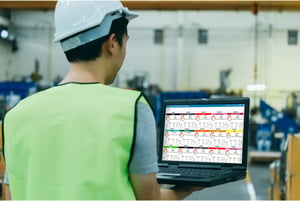 Machine interface or HMI. They allow machine operators to view data about the current machine processes and to input relevant information.
With PlantStar 4.0, manufactures are able take control of their shop floor like never before. Armed with the ability to access their plant's data from anywhere in the World and drill down on key metrics to improve productivity and efficiency, it's no wonder that manufacturers can't stop talking about PlantStar 4.0.
Regardless of your industry, PlantStar 4.0 has the solution you need to be the leader in your field.