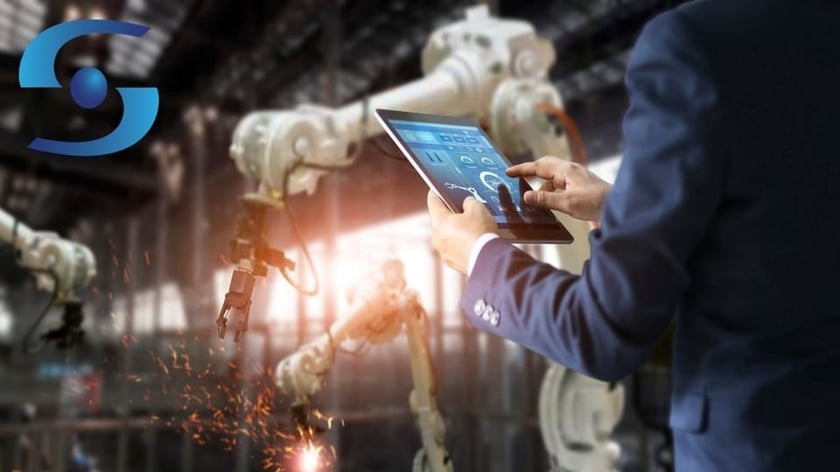 With the constant pressure to improve efficiency and the ever-changing advancements in technology, manufacturers are continuously on the lookout for new systems and procedures to take their production to the next level. Not since the first Industrial Revolution has manufacturing experienced so many improvements in such a short time. Today, businesses have a plethora of options to choose from when evaluating their next course of action, but where do they begin?
Probably the best place to start is to assess a plant's overall equipment effectiveness (OEE). Improving this key metric can have a profound impact on the profitability of a business and is a good starting point for any business looking to improve its production efficiency. Doing this effectively, however, requires the right data at the right time and many manufacturers are ill-equipped to tackle this endeavor as many continue to rely on outdated methods of data collection. The data that they do have access to may be old or worse, wrong or inaccurate. That's where a proper manufacturing execution system (MES) comes into play.
Whether you have been involved in manufacturing for decades or are fresh on the shop floor, chances are you have heard of MES, but if not, suffice it to say that MES is simply a computerized system for tracking and utilizing data in manufacturing. Not all Manufacturing Execution Systems are equal though and as such, today we are going to explore 5 of the top benefits to a good MES.
#1 Real-Time Data
While it goes without saying, having access to real-time data is crucial in evaluating current job status and accurately anticipating future business needs. Prior to MES, companies would only be able to look at historical machine data and thus be unable to pivot their operations quickly. This shortcoming often resulted in over-runs, wasted materials and shortages. With a good MES system, these situations are easily minimized—if not eliminated—resulting in immediate improvements to OEE.
#2 Lower Costs
Reducing costs is typically one of the more obvious benefits of incorporating MES into your business. However, not all cost saving advantages are as clear as others, and many of them will vary from business to business. These cost saving areas may include eliminating overlaps in production or scheduling personnel, decreased inventory, fewer down cycles and decreased tool and material setup times.
#3 Standardized Operations
Many MES systems allow for managers and supervisors to input static operational manuals or set-up/tear-down procedures allowing for their operators to reference best-practices and checklists, further impacting OEE.
#4 Improved Machine and Operator Efficiencies
By tracking each asset's production in real time, managers are able to make more informed decisions when it comes to evaluating the individual components used in the production cycle. Gone are the days of having to use guess-work when trying to improve efficiency when all of the data is quickly accessible in an easy to read graphical representation right on the shop floor.
#5 Ability to Perform Predictive Maintenance
With the data obtained from MES software, businesses are able to further improve OEE by taking a more proactive approach to machine maintenance. You and your maintenance personnel no longer have to waiting until production is disrupted before appropriate action is taken. Once the data shows that current OEE is below their defined threshold, the needed measures can be taken. This in turn will further improve your OEE and ultimately result in increased profitability.
As you can see, machine execution systems are vital to the longevity and profitability of any manufacturing company and the aforementioned list is by no means exhaustive. It's also important to note that not every manufacturing execution system is created equal, and, therefore, it's important to choose one with your specific needs in mind.
For more information about MES solutions and how to implement the right one for your company, subscribe to our blog!